Welcome to Akron Canton Awning!
Our canopy selections will help you add style and class to your location's exterior, no matter the occasion. We believe in options, and we deliver the latest styles. Our staff and support personnel work with you every step of the way because your satisfaction is our ultimate goal!
At Akron Canton Awning, we provide quality awnings and canopies in the Akron, Ohio, area. When you need protection from harsh weather elements or want your business to stand out from the pack, we can provide you with the solutions for all your needs. Awnings are a great way to save on your energy bill because they effectively reduce the heat near windows while beautifying your property at the same time.
Thank you for taking a moment to visit our website. For the best canopy and awning services, consider us your only choice. Akron, Ohio, has trusted us to provide the highest quality in canopies and awnings, and we have delivered every time. If you have any questions about our services or our options, please feel free to give us a call. We will be happy to answer all your questions.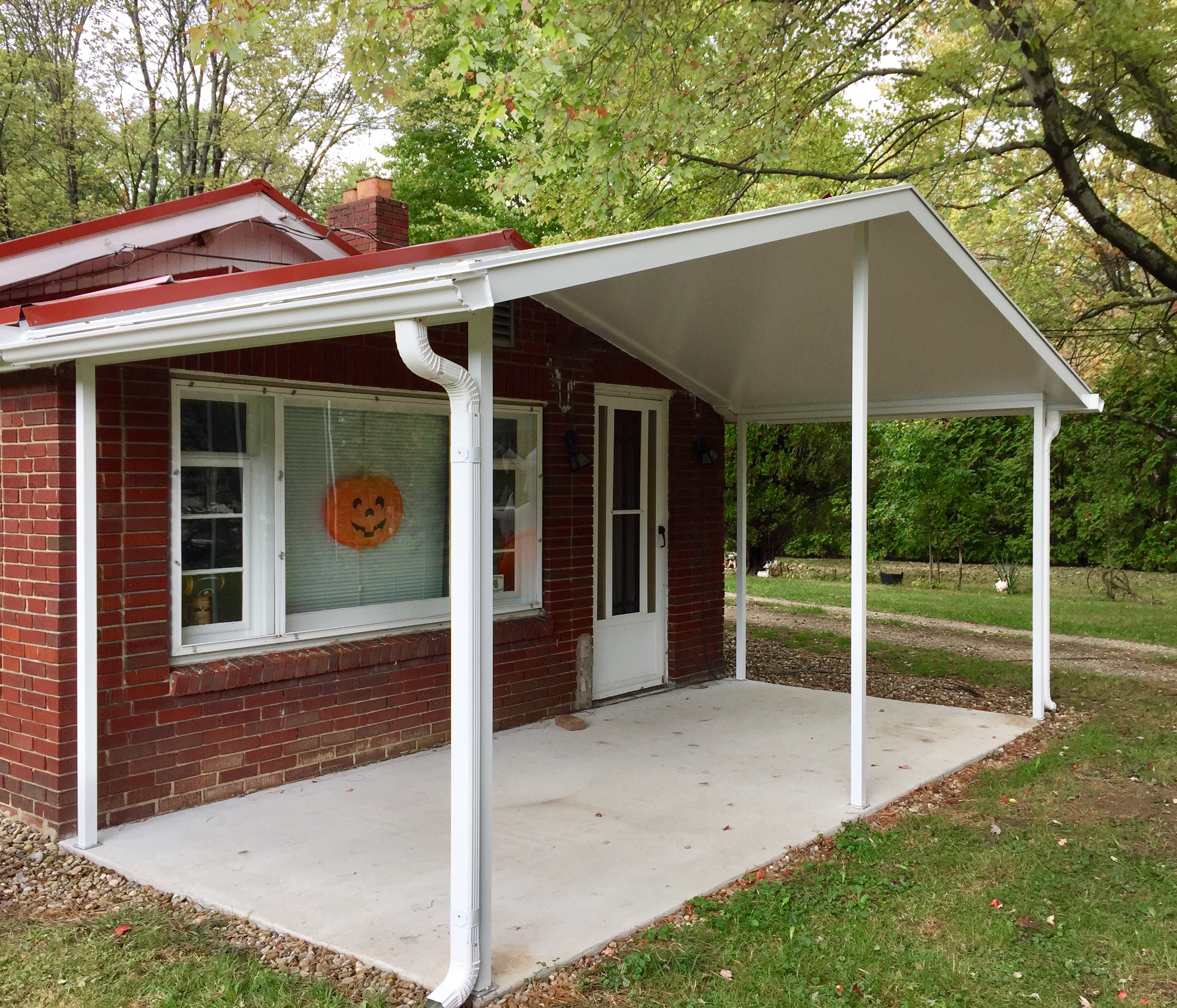 We had a patio cover installed with an enclosed section. We love our awning. Bob was very professional. It took little time to be built. Faster than expected. We just extended the amount of time we can spend on our patio.

More than awesome. They did a fantastic job on my porch roof, and he went out of this way to help me find financing when mine fell through. He was patient, helpful, and kind and did everything he could to make sure I could get my roof fixed. The best business I have ever worked with!

Bob and his crew did an excellent job repairing my patio and installing new windows. They were always on time, courteous, and communicated with me about their progress. I highly recommend them!

Bob and his team did a great job assessing and replacing a worn-down patio roof this season. The work was done quickly and tied into the patio walls and house roof without leaks.

Bob and his crew did an awesome job on our awning. We are very pleased and would highly recommend Akron Canton Awning to anyone considering an awning. You will not regret it.

Great Services, High-Quality Materials, Best Awning Covers Around Northeast, Ohio. Thanks to Bob and his team for doing a great job!

Bob and his guys at Akron Canton Awning custom-built several awnings for my home over the last 5years! We loved the awning they installed over our front door so much that we had 2 more awnings installed over our 2 back windows. Very professional and courteous crew. The prices were reasonable.

Akron Canton Awning installed a carport at my house. It turned out great! Awesome service!

Akron Canton Awning built a patio room for me. It is beautiful and sturdy! The guys were very professional. The owner was very knowledgeable and answered all of my questions. Excellent service and timely installation!

Bob is very knowledgeable and personable. We like the awning. They did a great job putting it up.

Akron Canton Awning put shades up around my patio to help with privacy and shade. The employees were very nice and did a great job! I love the shades! They look awesome!